Just Listed Townhomes & Condos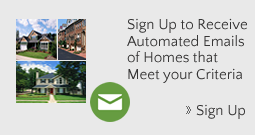 Condo/Townhome Buying Guide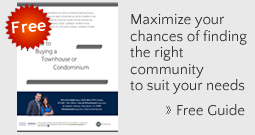 ABCs of Condo/Townhome Living
Read Our Blog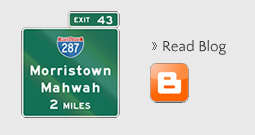 About Us

Treating customers like friends and family is both a guiding principle and a way of life for this award-winning husband and wife team. There's no place else on earth quite like the Northern New Jersey and New York Metropolitan area and owning property here is one of the great privileges of life. Where else can one find some of America's most important history, culture, museums, parks, world-class restaurants and shopping, great schools and universities, all located within 30 miles of New York City.
Rahul and Smitha love this area and once they show you around, you will love it too and want to plant roots of your own in this amazing place.
Both Rahul and Smitha were born in Mumbai, India, and immigrated to the USA in their twenties with nothing more than an American dream and a business drive to make something of themselves. With their determination, hard work, high ethical standards and peerless customer service, today they are one of the nation's most respected and premier real estate teams with decades of experience and Glowing Reviews in the industry. With their Multi-Cultural Background (they speak 5 different Indian languages), over 35 years of combined experience selling Real Estate and because they are Licensed in New Jersey, New York and California (San Diego and La Jolla area), Rahul, Smitha and their team can offer an undeniable global reach. They have lots of experience representing a diverse group of clients, from Local New Jersey Buyers & Sellers to Relocation and International/Foreign Buyers, Sellers and Investors. Their goal is to build long lasting relationships with their clients, some of who end up becoming life-long friends.
They are dedicated to listening intently and matching individuals and families with the various homes, communities and buildings that best suit their needs. 'Just as the Real Estate industry evolves and becomes more innovative and efficient, so do we. We will listen to you, understand your needs and then we will do our best to help you achieve them all."
Their team offers a high level of expertise, innovative technology and cutting-edge real estate marketing and sales solutions. Please Contact Rahul or Smitha anytime. They are ready to go to work for you today!
Experience and Recognition
Over 35 Years of Combined Experience Selling Real Estate.
Ranked by Wall Street Journal REAL Trends in TOP 1000 Best Real Estate Professionals.
Closed Over 1255 Homes and Over $425 Million in Closed Transactions.
Ranked in Top 0.5% of All New Jersey Real Estate Agents.
Full-time Sales Representative/Broker-Salesperson team with Prominent Properties Sotheby's International Realty, New Jersey's premier real estate company with regional offices in Morris, Union, Essex, Bergen, Hudson, Middlesex and Passaic Counties.
175 Closed Properties in 2017-2018 (An average realtor has 10-15 closed properties per year).
Honored with over 365 National, State, Regional and Company awards.
Awarded the 1998-2018 New Jersey Association of Realtors Circle of Excellence Award - Highest PLATINUM Level 2012-2018.
Awarded the New Jersey Association of Realtors Distinguished Sales Club Award.
Expertise
All Residential Property Sales including Fine Homes, Condominiums, Townhomes and Investment Properties
Home Marketing Specialists
First Home Buyer Specialists
Certified New Home Sales Specialist
Relocation Specialists
In the News / Press / Interviews, Profiles, Features
Personal
Married with two daughters
Meet The Team
Rahul and Smitha are backed by a Team of Dedicated Real Estate Professionals each with individual responsibilities, all working together to ensure that your purchase or sale goes smoothly.

Debra Seitz
Licensed Realtor, Buyer Specialist, Senior Real Estate Specialist
  973-845-6340

Debra has been involved in the real estate and home building industry for 17 years. She also was the home designer for custom builder teams for properties such as Livingston Town Center, Diamond Beach (Long Branch beachfront high rise), as well as other 55+ new home communities. So she brings the expertise of the building process to guide you whether you plan to build, buy new or are looking for a resale home. Debra also holds the  Accredited Buyer's Representative (ABR®) designation the benchmark of excellence in Buyer representation and the Senior Real Estate Specialist (SRES) designation which makes her uniquely qualified to address the needs of home buyers and sellers age 50+. Debra has a true passion for helping people achieve their dreams in real estate and a "client for life" business philosophy, who takes great pride exceeding the expectations of her clients. She grew up in Florham Park and now lives in Chatham, NJ.
Laura DiCataldo
Licensed Realtor, Buyer Specialist
  973-570-4912

Laura, a Licensed Full Time Agent, is extremely enthusiastic and dedicated and prides herself on her ability to truly listen to her clients' needs and connect them with opportunities that best match those needs. Laura has the communication skills and the ability to recognize the challenges of all the parties involved with each transaction. She works well under pressure, maintaining perspective, and her confidence in the transaction help assure the navigation through any real estate transaction. She is committed to helping home buyers and sellers achieve their goals, and supporting them throughout the entire process. She prides herself in providing exceptional service for all her clients' unique needs. She has over 10 years of exceptional customer service and sales management experience. She is a resident of Morris County, NJ.
Kara A.
Marketing Coordinator, Social Media Expert
Kara is an experienced marketing professional whose job is to find creative ways to maximize exposure of our clients homes. Kara is an expert at leveraging Online, Social and Print Media marketing to showcase our client's homes. She is the key to our sellers' stellar online presence and other marketing materials. She also promotes our team's brand and our charitable projects.
Marta Kowal
Operations Manager
  973-216-7548

Marta is our Operations Manager and is involved in many different aspects with our team. Her compassion for others and her drive to be involved in local real estate are what make her an incredible asset to us. Marta serves as a licensed agent, transaction assistant and client care coordinator. From the completion of listing documentation and collaborating with vendors and service providers to ensure that all our team's listings are marketed perfectly to making sure that each and every transaction closes smoothly, Marta's attention to detail and superb communication skills are fundamental to the team's success. Our Clients enjoy working with Marta and the team is very lucky to have her as an asset. A Morris County, NJ resident since 2000, Marta has 15 Years of Experience in the Real Estate field.
John DePrima
Professional Photographer
John and his company handle all of the photography and videos for our listings. He is not only a great photographer but his team is one of the best at providing professional, industry-standard digital retouching on every photograph they take. We always get compliments on how beautiful our listings look online and in print.
Neelu R.
Licensed Realtor, Buyer's Agent
  973-727-5511

A Morris County Resident since 1995, Neelu is a Licensed Full Time Real Estate Agent. Helping our team's large pool of buyers find the right home, our Buyer Specialists like Neelu focus their time and efforts on prospective buyers. This way our Buyer Specialists are able to work with Hundreds of Buyers which would be impossible for a traditional agent. She has over 25 Years of Experience as a Real Estate Agent.
Reviews / Praise / Client Testimonials
Here is a selection of Reviews and Testimonial Letters that Rahul, Smitha and their team have received over the years from satisfied clients.

The best part of their job is helping people find a home and making friends. The American dream is to own a home. and it's so rewarding to help people reach their dreams. Their business relationship with these total strangers end up as friendships. A lot of them become part of their social circle.

A Real Pleasure to Work with. Someone who takes their Craft Seriously. A true professional and a Good Person who believes in doing the Right Thing. I think you'd be Hard Pressed to find a Better Realtor. 
"Rahul Ramchandani was the Agent that sold my home in New Jersey during the spring of 2018 and he was outstanding. During my research for an Agent, I could already tell that Rahul and Smitha had a lot of experience, sold many homes and their team were quite internet savvy. I met Rahul at my home. He spent an hour answering my questions, providing objective data regarding the process, discussed the length of time that listings can typically stay on the market, as well as providing a lot of info on comps in the area. When I saw the listing online and in the brochure, I was very impressed. His hard work and knowledge of what it takes to sell a home really paid off - our listing looked incredible with lots of detail on the community and the home. A buyer that saw the property during the first open house put in an offer. Followed by a second offer a day later. This house went under contract 7 days after it was put on the market - at less than 2% under asking price. We accepted and Rahul was there for every step of the closing process. A real pleasure to work with someone who takes their craft seriously. I've recommended Rahul and his Team to everyone I know. He's a true professional and a good person who believes in doing the right thing. I realize it won't always be this easy to sell your home, but I think you'd be hard pressed to find a better Realtor." - Alfonso D.
 
From the time they walked in the door to provide an estimate on our home, to the closing, it was a pleasure working with them. 
"My husband and I would highly recommend Smitha and Deb at Sothebys. From the time they walked in the door to provide an estimate on our home, to the closing, it was a pleasure working with them. They worked as a team with Smitha taking the lead. Solid advice was given on pricing our home in the current housing market. The house was professionally photographed and even a drone was used to provide an aerial view of the property. Always accessible, calls, emails or text messages were immediately returned. When expertise was needed, Smitha provided names and help to arrange professionals to address concerns of the buyer. She is extremely knowledgeable about the NJ laws dealing with home sales. Contacting Smitha and Deb to sell our home was an excellent choice." - Ann and Andy
 
Entire Team was Superb and through their diligence my Property Sold Very Quickly. They never stopped making me feel like I was Top Priority. Even after I sold and moved into my new place they still showed a very Warm Personal Side to show interest in my life and that is Rare in the Business World. 
"My experience was mostly with Rahul, however on several occasions dealing with his wife Smitha she was very Professional and Helpful. Rahul from the beginning was quick to make me feel at ease with this process of selling and never waivered his support through out this very emotional time in my life. He was always there to ease any concerns I had with the buyers and I always felt that although I knew he had many other clients that whenever I needed his time for questions / answers he was very quick to respond and help me keep the faith. His firm sold my property using many avenues for advertising and his entire team were superb and through their diligence my property sold very quickly ! They never stopped making me feel like I was Top Priority even after I sold and moved into my new place they still showed a very warm personal side to show interest in my life and that is Rare in the Business World. I Highly Recommend this Team and this firm !!! ." - Sandra Simonovich
 
If you are looking for people who seamlessly blend Extraordinary Customer Service, Knowledge, Experience, Compassion and Caring into One Dynamic Package Look No Further than this Team. 
"Our relationship with Rahul and Smitha began when we went to visit a home they had listed. We were so impressed we decided that they should represent us during our home search. It turned out to be the best accidental business decision we ever made. We were not easy customers, as we were more interested in our dream house than a specific location, we kept them on their toes! We relied on their expertise in the market, negotiating capabilities and invaluable advice to navigate our way into our dream home. At a price far below what the home was initially listed for! They set the bar so high that as we try to sell our home in a market they are not in...we just can't seem to stop comparing them to the realtors we are interviewing to represent us. Unfortunately, everyone is just falling short.  If you are looking for people who seamlessly blend extraordinary customer service, knowledge, experience, compassion and caring into one dynamic package look no further than this team. From giving you the bottom line, to answering late night panic calls on price negotiating they will be there for you through the entire process of selling or buying a home." - Greg James and Hope Kaufman
 
Hands down Smitha and Rahul were the Best. Very Patient, Not Pushy and Extremely Responsive. Really Felt they had our Best Interest in Mind at All Times.
"We have worked with several realtors before and hands down Smitha and Rahul were the best. The first thing I noticed was that they were very patient and weren't pushy. They showed us the house and let us walk through and look without trying to sell us and point out every little feature. Once we had a contract, Smitha was a real tiger! (in a good way) She was extremely responsive, and made sure we had the right estimates for repairs. She stayed on top of mortgage brokers, repairmen for quoting, attorneys, etc. To top it off, she is a very personable, nice person and easy to work with. I really felt she had my best interest in mind at all times." - Mitch & Olya
 
It was a Wonderful Experience working with their team. Thorough Professionals and very Proactive
"It was a wonderful experience working with their team. Thorough professionals and very proactive. Special mention to their patience throughout the process and their timely inputs/guidance based on their experience - a huge plus for any buyer/seller. Thanks Smitha and Rahul." - Lakshman and Savitha
 
Highly knowledgeable, approachable, personable, and professional. We also highly value Smitha's negotiation skills and deep knowledge that she was working to get the best deal in the process of buying our new home out of very competitive multiple offers
"We had a wonderful experience working with Smitha, Rahul, and Debra in the process of selling our first home and buying a new home. Smitha is highly knowledgeable, approachable, personable, and professional. I really appreciated that Smitha truly understood all my questions and concerns, and with her knowledge and experience, she was very helpful for us to be able to make the right decision in every step in selling our first home. She answered every question and explained every part of the process clearly and thoroughly. We also highly value Smitha's negotiation skills and deep knowledge that she was working to get the best deal in the process of buying our new home out of very competitive multiple offers." - Hyelim and Jason
 
Smitha has a wonderful personality, pleasant, cheerful, industrious and she quickly becomes a friend to all who meet her. But most of all, as a Real Estate Agent, she is successful and gets the job done
"We selected Smitha to represent us because she had earlier helped our son to sell and then buy homes. She and Rahul were very helpful then and they were so again with the recent sale of our home. Smitha and her team have a very good feel for the market. They made sure that we had excellent marketing materials and advertised our property widely both in the USA and abroad. They kept us up to date on progress, held open houses regularly and made sure that we knew what future market trends we should expect. When it came to the actual sale, Smitha advised us well and was especially helpful and astute in dealing with the buyers, their agent and attorneys. Her expertise and feel for the situation ensured a clean and quick closing. Smitha has a wonderful personality, pleasant, cheerful, industrious and she quickly becomes a friend to all who meet her. But most of all, as a Real Estate Agent, she is successful and gets the job done. We are certainly happy to recommend Smitha and her team to anyone considering a real estate transaction." - Kyle and Morag
 


They More than Lived up to Our Expectations. Extremely Patient, Seamlessly Walked us through the Process, and Followed up on Everything. You Honestly Feel like You're their Only Client.
"When my husband and I were looking to purchase our first home, we were referred to Rahul and Smitha by some good friends, and they more than lived up to our expectations. They were both extremely patient in answering our barrage of questions, seamlessly walked us through the process, and followed up on everything--even things technically outside of their responsibility. Since I was traveling in from out of state, Rahul would dedicate entire days to driving us all over the NJ area (and I seriously mean ALL OVER). Even after multiple failed offers, the team never wavered in their dedication. You honestly feel like you're their only client. We recommend them to all of our friends who are considering purchasing a home, and we happily recommend them here!" - Sally Tran and Richard Caccese
 
This was a Great Service Experience. Your Representation was that of Integrity and Trust.
"Dear Rahul, I want to thank you for helping me locate this townhouse. I appreciate your time, commitment and professionalism. It has been a pleasure working with you. Your representation was that of Integrity and Trust. This was a Great Service Experience." - Carla D.
 
Amazing Team!! Couldn't be more Happier!!
"It was awesome working with Debra Seitz of SR Group. She stayed with us for over a year and helped us find our first investment property. Always accommodating our crazy schedules and quickly responding to our many doubts and questions with her research, and looking into and introducing us to her contractor friends and other areas that never thought of - she is a sweetheart!! Rahul Ramchandani gave us great advice, insight, perspective, and guided us through all the do's and don'ts with respect to real estate investment for us and answered all our questions many times with patience. Amazing team!! Couldn't be more happier!!" - Gonuguntla Family - Real estate investors (novices :)
 
What I appreciated most throughout the home selection and purchase process was their high level of personal and professional integrity, as well as the respect that they demonstrated towards all parties involved. I highly recommend them!
"Smitha and Rahul Ramchandani are the brokers that I used for my December 2017 home purchase. My particular home buying needs/requirements were somewhat challenging (to say the least), but this did not deter them whatsoever. Their in-depth knowledge of the local real estate market, experience, intellect, and determination yielded an excellent result for me: a wonderful new home. What I appreciated most throughout the home selection and purchase process was their high level of personal and professional integrity, as well as the respect that they demonstrated towards all parties involved. I highly recommend them!" - Nancy F.
 
Thank You for the Outstanding Service I Would Certainly Recommend You to Anyone I Know.
"Dear Debra, Thank You for the Outstanding Service. I really appreciate all your time, effort and especially proper decision making advice you gave for buying our first home. I would certainly recommend you to anyone I know." - The Kothana Family
 
Smitha is the Best Realtor. She Truly Puts the Customer First.
"Smitha is the best realtor. She truly puts the customer first. She listens to what the customer needs and puts the customer first. We have used her numerous times and with each transaction, she has worked hard to make the process as seamless as possible. She is also very accessible. Selling or purchasing a home can be very stressful. Knowing that she is just a phone call away helped us get through a difficult time." - Nicholas and Fatima
 


There Aren't Enough Words to Describe How Amazing Rahul and his Team Are!
"There aren't enough words to describe how amazing Rahul and his team are! A few months ago, my husband and I were on a journey to find a home that suited our lifestyle and for our future family. As anyone can imagine, buying a home for the first time can be a very scary and daunting task if you don't have the right people to guide you. Gratefully, we soon met Rahul and our whole experience took a turn for the better! Rahul was so friendly and patient from just the first phone call we had with him. He so kindly answered our many questions and concerns and brought us to every listing we were interested in. When debating which home to decide on, he helped us see the pros and cons that even my husband and I didn't think of. Then once we picked the home we thought fit best for us, Rahul immediately helped us connect to a great loan officer and attorney to get the process going. He was always on top of everything, guiding us every step of the way from Day 1 of negotiating the sale to the last day of closing. We honestly have no idea what we would have done without Rahul and his team; he just made the process so much easier for us and helped us to feel confident about every decision we were making, big or small. My husband and I are so thankful to him and his team for leading us to buy the perfect home and we couldn't be more excited! In a heartbeat we highly recommend Rahul and Smitha to be your realtors; in fact, I've already connected them to my parents in helping them find a home for after they retire! We not just found a phenomenal realtor, but also a truly great friend in Rahul and look forward to staying in touch!" - Amna & Salman Mehmood
 
 
Wonderful, Professional, Efficient, but Most Importantly a Real Person
"Thank you Smitha for making our dream home a reality! We wouldn't be in it if it wasn't for you. We will be eternally grateful to you. You made the process simple, smooth and painless. You were always available and we never had to wait long for any answers. It would not be possible for anyone to do a better job than you did. You have been wonderful, professional, efficient, but most importantly a real person. We will definitely use you again and will also refer you to family and friends. Thank you so much!" - Ruby and Frank Knox
 
You really made us feel Comfortable choosing our new home and moving forward with all of the stuff that needed to get done. 
"Thank You So Much Rahul! Jay and I really appreciate your hard work, as well as the hard work of Smitha, Neelu and your entire team to get us into our new home. You were a fantastic source of calm during this whole process. You really made us feel comfortable choosing our new home and moving forward with all of the stuff that needed to get done afterward. We can't say enough how grateful we were to work with you." - Nina and Jason
 
They are both Very Professional and Pleasant to Work with. There was Absolutely No Pressure. I Highly Recommend Them.
"I had a great experience working with Rahul and Smitha to buy my first home. They are both very professional and pleasant to work with. As a first time home buyer, I had many questions and Rahul was able to answer them all and provide great suggestions. From looking for homes in the towns that I was interested in, negotiations, inspections, paperwork etc he was very helpful and responsive and kept checking on the progress regularly. There was absolutely no pressure. I highly recommend them." - Sai Alluri
 
We recommend Smitha and Rahul to anyone and everyone we know because we know how hard it is to find Good, Honest, Hard Working and Professional people nowadays! They are the Best!
"When we wanted to sell our townhouse over 4 years ago we reached out to Smitha both on a recommendation from a family member and also because we saw how active she was in marketing in our neighborhood. We could tell her success rate from her fliers and knew she would be the right person to sell our home. She was extremely professional and a right-to-the-point kind of person which we appreciated. She helped us to price our home properly to sell. We got multiple offers and it was under contract in 5 days. We were then turned over to Rahul to help us place an offer on another home. That one didn't work out so we started the search for something else. We have very specific taste so it was hard for us to find something that was right. Rahul never once made us feel rushed. He is by far one of the most honest, kind and patient agents and people we have ever met. We trust him 100%. Their assistant Neelu and their team are wonderful too - very kind and professional. We bought a home through them we had planned to knock down and re-build. We were there for 2 years and decided to sell and buy something else that didn't need such an investment. We were able to find someone to buy our home without going on the market. Rahul was truly happy for us and even offered advise. We then bought our next home through them and are extremely happy! We recommend Smitha and Rahul to anyone and everyone we know because we know how hard it is to find good, honest, hard working and professional people nowadays! They are the best!" - Dave & Nicole Grech
 
My Experiences with them were Outstanding. I was Impressed with their Responsiveness and Professionalism. Their Knowledge of the Local Areas is Outstanding. Not once did I feel Pressured or Hurried. They were Always Available, Always Checking In, and just Overall Kind. 
"I had the pleasure of working with Rahul from the SR Real Estate Group to buy my first home recently. My experiences with them were outstanding, and I would recommend them to anyone looking to purchase or sell. From the beginning I was impressed with their responsiveness and professionalism. From my research, I knew it was important to have an agent I was comfortable with and one that had my interests in mind. I spent some time reading reviews, and I was impressed enough that I sent Rahul a message asking for contact. 1) I received a call less than an hour after initial contact. 2) That very night, Rahul took the time to get to know me and my situation, to explain the process, and to answer any and all questions I had. 3) When I sent over a list of homes I wanted to view, they would take the time to do research before scheduling any viewings. They would send back a list with recommendations and the pros and cons of every property. Not once did I feel they wasted my time, and I was impressed with how they seemed to know what I needed even more than I did. 4) Their knowledge of the local areas is outstanding. They could tell me what streets were busy, what locations were prime, what each location would mean for my commute, what resale would look like, etc. 5) Their use of technology is convenient and impressive. I was set up with a custom search that would send me alerts any time a home meeting my criteria came on the market or when one had a change in price. This also allowed me to favorite properties I was interested in so that they could schedule viewings. 6) During the viewings, not once did I feel pressured or hurried. I got honest feedback and opinions, and I was given the time I needed to look around and make decisions. I went back to a couple of properties more than once, and their patience was very much appreciated. 7) Once I settled on a home, they guided me through the process and helped every step of the way. They gave me answers, and when they didn't know, they'd find out. They also gave me options, and never did I feel pressured to just "close the deal". They would even remind me to check with my lawyer so that my interests were protected. 8) They were always available, always checking in, and just overall kind. The next time I need to buy or sell, I won't hesitate to reach out to them again." - Karla & Felix Batres
 
We are Extremely Satisfied with the Entire team at SR Group and would Readily Recommend them to anyone looking to Buy or Sell a Home.
"We would like to Thank Rahul and Smitha and entire team of SR Real estate group for making our home buying experience pleasant and easy. Rahul is a thorough professional and really understood our needs and concerns as first time home buyers. He advised us all the way and always provided multiple options and walked us through pros and cons of each. He was available almost around the clock to respond to our numerous calls, texts or emails. He was never pushy and always helped us to make the right decision. A great quality of Rahul that we very much appreciate is his being so patient with first time home buyers and go over all trivial details for our benefit. Once the home was finalized , Rahul still followed up with us to ensure the closing was smooth as well as provided us with a lot of contacts related to home improvement and/or the buying process. We are extremely satisfied with the entire team at SR Group and would readily recommend them to anyone looking to buy or sell a home. All the best to your group !!!" - Arindam and Sheersha Roy
 
Simply the Best! It's been a Wonderful Home Buying Experience!!
"We being first time home buyers had no clue how to go about with this whole process. All we knew was to find a wonderful home. That's when we were introduced to Rahul through a friend. We must say that he is simply the best!! A thorough professional and very knowledgeable of the whole process. He has been very helpful throughout in answering all our questions, been very upfront with so many advices and also helped us get exactly what we wanted. Rahul, Thank you so very much once again and we'd also like to thank Neelu for all the help !! It's been a wonderful home buying experience!!" - Sameer and Priyanka
 
We would recommend them to anyone who prefers to work with hardworking professionals who are out there to help you ease your home buying process
"Rahul is very professional and he has good knowledge of what he does. Since we were first time home buyers, we had a "ton" of questions on entire home buying process. I liked that Rahul called us in person to his office as the first step, and made sure he listened to "all" our questions and answered them to the best of his knowledge. Also, he helped us focus on the targeted areas per our needs. This helped him create filters in his system that worked the best for us. This way we focused only on the homes we would be potentially interested in, and that way made the entire process much less painful and effective. In addition, Rahul made good referrals for selecting attorney, home inspector and mortgage banker." - Vikas and Chandni C.
 
Their knowledge and professionalism were well demonstrated during our recent sales of our NJ home
"Rahul & Smitha are nice people to deal with. Their knowledge and professionalism were well demonstrated during our recent sales of our NJ home. Before we had other house listed by them although not sold but were impressed by their knowledge and advice so we hired them to list this house which were listed by previous realtors without success. So overall we are very satisfied with their service and would highly recommend them to anyone who are considering buying or selling." - Warren and Clara Lin
 
We have No Hesitation in recommending Rahul to anyone looking for a Realtor in Northern NJ.
"Very pleased with Rahul. He is a true professional. He was always Helpful, Knowledgeable and Courteous. He resolved all buyer-seller issues expediently and in amicable manner. He was available on the phone at all hours. If we had to leave a voice mail, he got back to us within a very short time. We have no hesitation in recommending Rahul to anyone looking for a realtor in northern NJ." - Debajyoti and Smee Chatterji
 
You are a True Professional and Without Any Hesitation, We Would Recommend You to Any of Our Friends and Family.
"Rahul - It's been a Pleasure working with you on the Sale of our Home and we thank you for all your help. You are a True Professional! Without any hesitation, we would recommend you to any of our friends and family in the NJ area. Great Job! Thank You!!" - Peter and Marylou
 
Without a Doubt I will Recommend Rahul to anyone who is Looking to Buy/Sell a Home!! 
"Rahul is simply superb! He made our dream home a reality!! Rahul partnered with us and thoroughly understood our buying requirements. During the process of buying new home we had to sell our existing home. It became quite complex to deal with Bankers, Attorneys, Realtors and associated contingencies from buying and selling front. Rahul was immediately available to answer any questions and his extensive knowledge, experience and expertise in real estate market helped us easily navigate from start to finish. Rahul relentlessly worked with us until we closed our new home. We were pleased to work with Rahul. Without a doubt I will recommend Rahul to anyone who is looking to buy/sell a home in near future!!" - Suresh and Raji
 
They are Awesome Agents. Honest, Diligent and Super Responsive the Entire Time.
"We worked with Rahul & Smitha to find our first home and they are awesome agents. As a first time home-buyers, we were quite oblivious to the process but Rahul & Smitha guided us the whole way through the home buying process with such care and professionalism. They literally took care of the entire process from finding the right home that suited our needs, giving great Pro references (inspectors, attorney, contractors etc.), helping us understand about the real estate process, and doing whatever is needed. They were also very patient in answering all our questions , honest and diligent and lastly super responsive the entire time. It was a pleasure working with them and we are very pleased with their service. We highly recommend their service to anyone who is looking to buy/sell. " - Kaushik and Janani
 
Thank you for all the help and guidance you have extended to make our Dream Home a Reality!!
"Rahul, Thanks for helping us making our dream home a reality!! Throughout the buying process you guided us, patiently showed us homes and help identify our dream home." - Suresh & Raji Thata
 
An Absolute Pleasure to Work with
"Rahul was an absolute pleasure to work with. He made our first time home buying experience very smooth and anxiety free. We'll highly recommend him." - Gaurav and Deepa
 
Thank you for always making time for us and going out of your way to meet up with us. 
"Dear Rahul and Neelu, Thank you for always making time for us and going out of your way to meet up with us. We are absolutely thrilled and excited to be in our new home!!" - Jessica and Jeff
 
Thank you for all that you did for me during the Sale of my Condo and Purchase of a New one. 
"Hi Smitha and Neelu, I just really wanted to thank you for all that you did for me during the sale of my condo and purchase of new one!" - Kelly G.
 
Very professional, Very Friendly, We Would Highly Recommend them
"We had a wonderful experience buying home through Rahul and Smitha. Very professional right from beginning of the process till end and also very friendly. We would highly recommend them" - Ashwin and Kalyani
 
 
We cannot Thank You Enough for being 100% there for us when Times got Tough. You are Truly the Best as What you Do.
"Dear Smitha - There are no words to thank you for all you did during the process of selling and buying our new house. You were not just a realtor, but a friend, therapist and confidante during a very stressful time. We cannot thank you enough for being 100% there for us - even when times got tough. You are truly the best at what you do. We send you a million thanks and all the best in the future. You are a wonderful person and will always be so appreciative for all you have done." - The Spitzers
 
They are Truly Great Realtors to work with!
"We are very much satisfied with Rahul and Smitha's service. We found them highly professional, responsive, efficient, knowledgeable, trustworthy throughout our home search process. They were there at each step whenever we sought their advice which we found very impressive. They listened to what we wanted and helped us find the beautiful home. They are truly great realtors to work with! I would recommend them to anyone" - Nirav and Meghana
 
Clearly Among the Best, On Top of Things, Extremely Knowledgeable, Forceful in Representing our Interests
"Dear Smitha, Last Friday we closed on the sale of our townhome jointly owned by my brother, Ira and me. I want you to know that from start to finish it was a Pleasure Working with You and Your Team and we were both Extremely Pleased with Your Performance. You displayed Utmost Professionalism throughout and did an Excellent Job marketing our townhouse in a difficult real estate environment. I have worked with many real estate agents. You are Clearly Among the Best. You and Your Team were Always on Top of Things. You are Extremely Knowledgeable about the local real estate market and the housing economy in general. When issues arose, you were Forceful in Representing Our Interests. My thanks for all your efforts on our behalf and please extend our appreciation to the other members of your team" - Michael Krauss
 
You Have Our Best Interest at Heart!
"Dear Rahul, I want to Thank You for your Huge Efforts in representing us this past week. I can't Thank You Enough for the Valuable Time you have Spent with Us and All the Help and Advice you have given us. Thank you for being So Calm at All Times! I truly feel that you have our Best Interest at Heart and I truly appreciate you being on our side. - Sanjula R."
 
Best in terms of Market Knowledge and Professionalism
"Dear Smitha, I wanted to thank you for the way that you handled the sale of our property so successfully. From a sellers perspective the selection of the right realtor is critical and I researched many realtors before selecting you. You were clearly the best in terms of market knowledge & professionalism and that produced a very fast and satisfactory result. I would recommend you to anyone contemplating a purchase or a sale " - Roger J Cope
 
Always Professional, Accurate with Responses and Did Everything a Homebuyer Could Wish For. We Could Not have found a Better Realtor than you
"Dear Rahul, Thanks so much for the help and support you extended in our house buying process. We had very little knowledge of buying a home on our own, but you took your time and walked us through the steps, and we were always asking you questions to make certain that we understood everything. You were always professional, accurate with your responses and just did everything a homebuyer could wish for when purchasing a home. And we would like to say a huge Thank You for that.  We could not have found a better realtor than you. :)" - Vidya Vijayan and Rajesh Vattavila
 
Thank You for Your Support and Advice. I Love My New Home!
"Dear Rahul, Thank You So Much for All Your Help and Support over the past year. I Love My New Home More and More Each Day! My Family Can't Stop going on about How Beautiful it is." - Vandana S.
 
 
A True Professional
"Dear Smitha, Bob and I just wanted to let you know how much we enjoyed working with you. You are a true professional. Your advice was wonderful and appropriate. You really reassured us through the process and made the sale of our home easy. You can be assured that if we or anyone we know should need a realtor again we wouldn't think of calling anyone else! Thank you again." - Julie and Bob La Franco
 
We Couldn't Be Happier!
"Dear Rahul & Smitha, Thanks to the two of you for your help through the buying process. We couldn't be happier!" - Briana and Ryan
 
We Really Appreciate their Support, Knowledge and Experience which made our Entire Process a Smooth One
"They not only helped in guiding us at every step but also made our home buying experience a memorable and a pleasant one. We really appreciate their support, knowledge and experience which made our entire process a smooth one. Once again Thanks!" - Jeeten and Suchita
 
A First Class Act!
"Dear Smitha, We cannot thank you enough for everything you did to make the purchase of our home go so smoothly. It was a real pleasure working with you. Thank you for always making yourself available, and for all your support. You are a first class act !" - Mary and David Cobb
 
Very Impressive
"We worked with Rahul most of the time and are so pleased with his knowledge of Real Estate. He was always great and quick with responses, explained pros and cons of each home. I would recommend him for anyone looking to buy a home. The overall process was very impressive." - Krishna and Srideepthi
 
A Pleasure to Work with
"Dear Smitha, Joe and I wanted to thank you for how well you handled the sale of our home. We were very impressed with how professionally you executed the deal and smoothed out that glitch at the closing. You have been a pleasure to work with and we will definitely refer future business to you." - Jennifer, Joe and Alaina Stampe
 
Delight to Work With. Courteous and Very Efficient. Look forward to Working with You in the Future.
"Rahul, You have been a Delight to work with. You are Courteous and Very Efficient and I appreciate all the hard work you did. I look forward to working with you in the future. " - Laura F.
 
Professional, Knowledgeable and Can Sell!!
"Professional, knowledgeable and Can Sell!! My overall impression of Smitha's real estate service was excellent." - Gerry Perillo
 
Upbeat Attitude, Willingness To See Every Detail and Concern
"I liked her upbeat attitude, willingness to see every detail and concern and her work ethic." - Laura Dawson
 
You Impressed us with your Professional Approach and We will be Very Happy to Recommend You to Our Friends in the Future.
"Hello Rahul and Smitha. Now that the dust has settled and Sumitra and I have had time to get used to our new home, we wanted to take a moment and say thanks for all your help.  We were very pleased with everything that the both of you did in both selling our townhouse as well as searching for and buying the new home. You impressed us with your professional approach and we will be very happy to recommend you to our friends in the future." - Jeff & Sumitra N.
 
"Flexible, Outstanding Availability, Positive Attitude and an Excellent Source of Information.
"Flexible, Outstanding Availability, Positive Attitude and an Excellent source of information. I will use Smitha again and will also refer her to family and friends." - Nancy Wilkerson
 
Professionalism and Cheerful Personality. You are Exceptionally Good at What You Do
"We so appreciate your skill and professionalism and cheerful personality. You are exceptionally good at what you do, and it was a delight to work with you." - Mike and Beth Andrews
 
 
Very Impressed by your Knowledge, Enthusiasm and Professionalism
"Dear Smitha, I just wanted to thank you for the wonderful job you did in selling my mother's house, keeping me calm and making sure that the deal closed.  I was very impressed by your knowledge, enthusiasm and professionalism.  I will be sure to pass your name and number on to my friends, relatives and colleagues in need of a realtor. Good luck and thanks again" - John P. Doris
 
We Would Not Have Our Home Without You
"Dear Smitha, THANKS just doesn't seem like enough. We would not have our home without you." - Bunnie & Gary Stevens
 
Smitha Is The Best Realtor We Found To Sell Our Home and We Spoke to a Lot of Realtors
"We liked her enthusiasm and her ideas. Keep up the good work Smitha." - Vicky and Markus Herzig
 
Smitha Understood My Needs and Requirements so Precisely, my Real Estate Purchase was one of the Most Trouble Free Experiences.
"I will always call her for any and all my future real estate needs and will most certainly refer her to my friends." - Syed M. Hazari
 
Thorough and Helpful through the Entire Process.
"We really enjoyed working with Smitha and appreciate how thorough and helpful she was through the entire process." - Holly and Kurt Hausner
 
 
You're the Most Awesome Real Estate Agent
"You're doing a great job! We appreciate all your hard work! We're really happy we found you on the internet to be our agent.
P.S. You're the most awesome real estate agent. We'll tell everyone to take their business to you!!!" - Diana Abele and Greg MacGregor
 
You went Above and Beyond and We Truly Appreciate it. 
"Dear Smitha and Neelu, Thank You so much for everything you did to help us close on the townhome. We literally could not have done without you. You went Above and Beyond and we truly appreciate it." - Tamar and Ben
 
Made the Purchase of our First Home Seem Like a Breeze.The Best, Sweetest and Most Dedicated Realtor and Friend in the World
"Dear Smitha and Rahul, There can be no end to the thanks and appreciation you deserve. You have made the purchase of our first home seem like a breeze. You are the best, sweetest and most dedicated realtors and friends in the world." - Irfan & Shazina Fakih
 
Very Knowledgeable, Very Patient and Easy to Work With
"Her upbeat personality and enthusiasm for her job makes her a pleasure to work with. She is a very bright and energetic person who works long and hard hours to achieve the objective of her clients. She is very knowledgeable, very patient and easy to work with. Smitha has a way of making you feel very comfortable and relaxed when looking at a home. I would strongly recommend anyone to use Smitha as their realtor. I assure you only positive results." - Steve Perillo
 
Will Definitely use her for Future Real Estate Needs
"Excellent service and will definitely use her for future real estate needs." - Vincent Saponar
 
Very Personable and Easy to Talk to
"Very Personable and easy to talk to. Very patient and easy to work with" - Ron and Claudia Mendler
 
We would use Smitha Again as Our Realtor.
"Excellent service.  We would use Smitha again as our realtor." - Andy and Mary Lu Sloan
 
You made the Process of Looking and Buying a Home Very Relaxing. We are Very Appreciative!
"Thank You Rahul, Smitha and Neelu. You all made the process of looking and buying a home very relaxing. We are very appreciative." - Chastity & Tim M.
 
Always Available, Excellent Listening Skills, Loves Her Work.
"Easy to get along with, always available, excellent listening skills, loves her work." - Pat and Roger Blaise
 
A Very Joyful Experience to do Business with You
"Dear Smitha, Joshua and I would like to extend our sincere appreciation for all of your help in looking after our house during the past few months until the closing date. Thank You so much. It was certainly a very joyful experience to do business with you. I believe that should we need to go back to New Jersey someday, our searching for a new house will be again relying on your professional expertise and excellent services. Thank You so much!" - Maggie and Joshua Tin
 
You are a Great Person and an Awesome Agent!
"Finally the day of closing has arrived. And Thanks to you, this was a good process. Alex and I greatly appreciate all your help and we were also very pleased to meet you. You are a Great Person and an Awesome Agent" - Erika Zelaya and Alex Colindres
 
Thanks for all the Hard Work and Patience!
"Thanks Rahul for all the Hard Work and Patience, we are feeling good about our new home." - Sid & Jyoti A.
 
One of the Most Professional Realtors!
"We shopped around extensively for our realtor before we choose Smitha to sell our townhome. Smitha was professional throughout the process of negotiations and up through the closing. Our lawyer who has dealt with many unscrupulous Realtors has also commented that Smitha was one of the most professional realtors he has ever dealt with" - Robyn Broening
 
You Do Amazing Work!
"Dear Smitha, Thank you so much for your fantastic help guiding us through the home buying process. You do amazing work and I am so glad we had the chance to work with you. We're really happy with our new home" - Laura Perrin and Daniel Koontz.
 
You Always Go Far Beyond Our Expectations.
"Thank you for all your hard work with our property. You Always Go Far Beyond Our Expectations. We are lucky to work with you. " - Nicholas and Fatima D.
 
Thank You for Helping me Buy My First Home.
"Dear Rahul, I would like to thank every member of your team for helping me buying my first home." - Mustapha Ayat.
 
Everyone on your Team that I Have Dealt With has Been Terrific!
"Hi Rahul, I would not have been able to hang on to the townhouse without your help. You and Smitha and Neelu and everyone I've dealt with has been Terrific." - Liz G.
 
Thank you Rahul and team for all the hard work and dedication in helping us through our home buying process!
"Thank you Rahul and team for all the hard work and dedication in helping us through our home buying process. We really appreciate your professionalism and will definitely recommend you guys to people we know who are house hunting!" - Anurag Thomas
 
Really Appreciate the Guidance You Provided in this whole process.
"Rahul, Thank you very much. we really appreciate the guidance you provided in this whole home buying process. " - Debangshu and Manjistha Dasgupta
 
They were Extremely Knowledgeable, Patient and Responsive. They made us Feel Calm and Comfortable with our Immense Purchase!
"Rahul and Smitha were a pleasure to work with. Our search took us throughout Morris County, and they seemed to know everything about each town we were looking in. They honed in on what was important to us and found us the perfect home, and then were with us through every step of the way as we negotiated and ultimately closed on the property. This was the first home we have purchased, and had lots of questions and concerns throughout the negotiation and inspection. Both Smitha and Rahul were extremely knowledgeable, patient and responsive. They made us feel calm and comfortable with our immense purchase! We would, without hesitation, recommend Rahul and Smitha to anyone looking for an agent." - Jay and Nina